'Earning money reading, improving your writing through experience and expanding your powerful contacts are all benefits of professional script reading'
Lucy V Hay
Join us for this intensive two-day workshop that breaks down the art and craft of reading scripts to help improve your own writing, to also improve your feedback for other writers and most importantly, to earn you money as a professional reader.
When: Sat 11th – Sun 12th Feb 2017
Where: Ealing Studios, Ealing W5 5EP
How much: £139

'Recommended for the networking as well as the in-depth knowledge'
Ruth Trippitt, Script Researcher
What happens over the two days?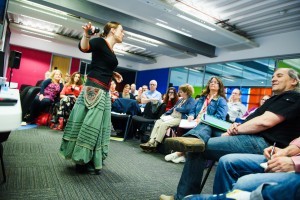 Learn how to produce industry standard analysis for agents, producers, production companies and broadcasters – all of whom have mountainous 'read' piles. The ability to distinguishing a 'Pass' from a 'Consider', or even a 'Recommend' will make you a valuable asset to the biggest and most prolific production companies. Key elements covered include:
WHO uses script readers
WHAT the key components of a script report are
WHERE to source those elusive script reading jobs (even ones not advertised)
WHEN to walk away and avoid conflict with writers
WHY reading as a job can improve your writing AND most importantly, your understanding of the business.
BREAKING INTO SCRIPT READING is tailored for those who want to gain understanding of how the marketplace works, as well as how to analyse screenplays professionally.
'The course has gone over and above my expectations. It has been a real shot in the arm for my creativity.'
Dan Cassell, Screenwriter
What is included?
Writing a fully professional report
How to negotiate pay for your work and where to find it
Techniques for constructive criticism and avoiding conflict
What constitutes "marketability"
Identifying strong concepts
Why context matters: how sample scripts and sold scripts differ
Tips for helping writers improve their craft
Understanding how logistics affect filmmaking
How to write positive script reports that get results for writers and execs and gets you re-hired for the next job
Guest Speakers
Karol Griffiths – Script Editor & Supervisor
Karol has been Lynda La Plante's script and copy editor for the past 3 years and has Edited and Supervised many prime-time TV shows ('Friends', 'How I met Your Mother') as well as working with the Coen Brothers on 'The Big Lebowski' and 'The Hudsucker Proxy'.
Why become a script reader?
You can work freelance, on your own terms, wherever you like and fit it around your existing commitments
It's challenging, interesting work in an industry that never stays still, keeping you on your toes!
You can make money AND work in the film, TV or literary industry, no more day job to distract you
It's a great way to make useful and interesting contacts
There is professional development: script readers often move into script editing and some become development executives, literary agents, producers and filmmakers
Reading other people's scripts is a sure fire way to improve the quality of your own work. Get paid to do it.
In other words: script reading is a PERFECT job for the creatively minded!
'Lucy is an exceptional presenter, and has shared her passion with clarity and fizz.!'
Paul Draper
My Pledge To You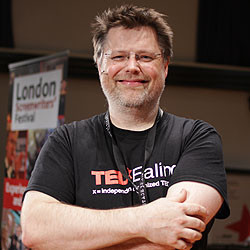 If your screenwriting is not taken to a whole new level during the workshop, I will give you a full refund on the spot. Remember, as an organization, we are in the trenches right beside you. We have made films, we are making films and we connect with hundreds of experienced filmmakers through the London Screenwriters' Festival. 
Chris Jones // Creative Director
www.LondonSWF.com
Terms and conditions
If you need to cancel your ticket purchase you can get a full refund up until 30 days prior to the first event. After that we cannot offer refunds. Refunds will be paid back promptly although there will be a 10% admin fee deducted. Alternatively, tickets are transferable to other people if you can find someone to replace you. We are happy to change the name on the ticket. Please allow 48 hours for this change to take place. We reserve the right to decline admission and offer a full refund in such circumstances. We reserve the right to change the venue. We reserve the right to cancel the event and offer a full refund.